The REHAU Advantage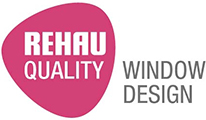 VUE is the REHAU accredited fabricator of choice
and offers you the best local broad-based support

with REHAU global brand appeal

Why REHAU Window Systems?
VUE can offer you the strength and assurance of such a world-leading brand of polymer‐based solutions. REHAU needs no introduction among those familiar with proven quality German engineering. REHAU offers 10 year product guarantee complimented by VUE manufacturing assurance.
What you need:
a supplier that has the best in products,
provides business support that is unsurpassed and,
stands by you every step of the way.
REHAU Window Systems have evolved and meet international quality and regulatory standards, and are accredited by both international and national regulatory bodies.
Australian Building Standards compliant:
AS 1288-2006 Glass in Buildings - Selection & installation
AS 2047-1999 Windows in Buildings Selection & installation
REHAU has always sought to create new formulations that expand the application of polymer materials. First PVC window profile was released in 1958. Their approach: to replace conventional materials with more capable polymers and to create system solutions that generate added value for their customers.
The company began in 1948 in a small  Bavarian town called REHAU. Now more than 170 locations, nearly 15,000 employees in 54 countries contribute to the firm's growth and success. REHAU continues to expand on six continents in order to operate as an on-site partner.
REHAU has diversified and stood the test of time!